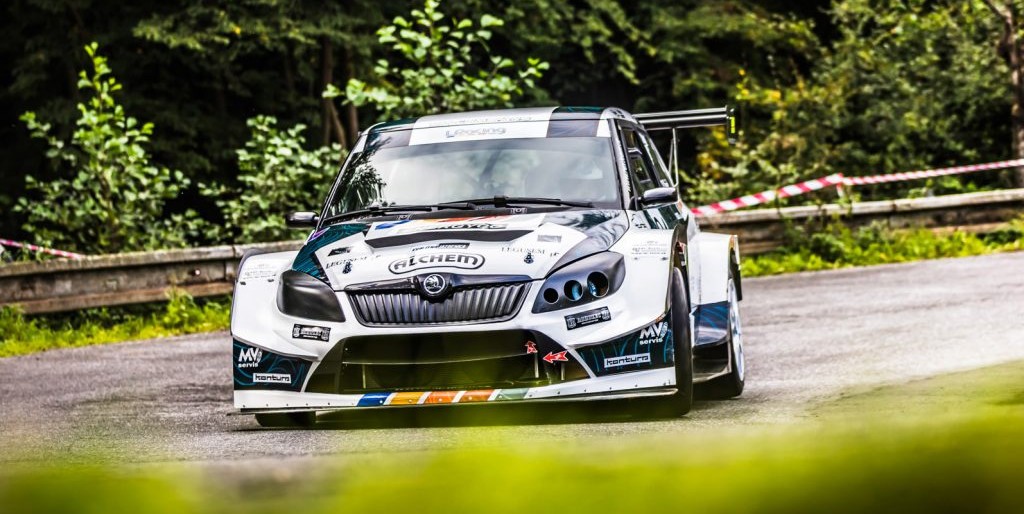 Cvrcek Jr. ended hill climb season with 13th victory!
2nd October 2019, Ostrá Lúka / SK
The last event of the Slovak Hill Climb Championship is here. L Racing Ostrá Lúka 2019 shall be a nice end of a successful season in L Racing Team. Věroslav Cvrček Jr. From L Racing Team, so far a double champion of Slovakia has already won eleven races in that season. No doubt he would like to confirm his absolute dominance also in the competition L Racing Ostrá Lúka. He has to overcome a 2650-meter-long hill, in a top-class Skoda Fabia RS2000 from his family workshop called Rexteam.
Veroslav Cvrcek Jr.: "Although we had already won the Slovak Championship, we came for the race to Ostrá Lúka. Except for thanks to our team, partners and of course our fans, we also used this start for testing. I usually try to look for different ways of possibly the best settings. I could, however, make a lot of experiments this time without being afraid of the result. The weather affected the race a little bit but it didn't matter. Wins both on Saturday and Sunday in the absolute classification of the Slovak Championship and breaking my own record from last year shows that we have been going the right way. I must give thanks to L Racing for this season which was just great. I went on directly from the competition in Ostrá Lúka to the airport so that I would travel to Great Britain soon on Monday morning. Me and Filip Mares drive through WRC tracks there with pacenotes and really get plenty of experience."
Jan Liptak, the L Racing manager: "Ostrá Lúka competition was a perfect demonstration of our readiness for this year. It's not only about drivers but also about engineers and mechanics. Hereby I would like to give many thanks to everyone who took part on such a success like Slovak Champion for Veroslav."